Sale!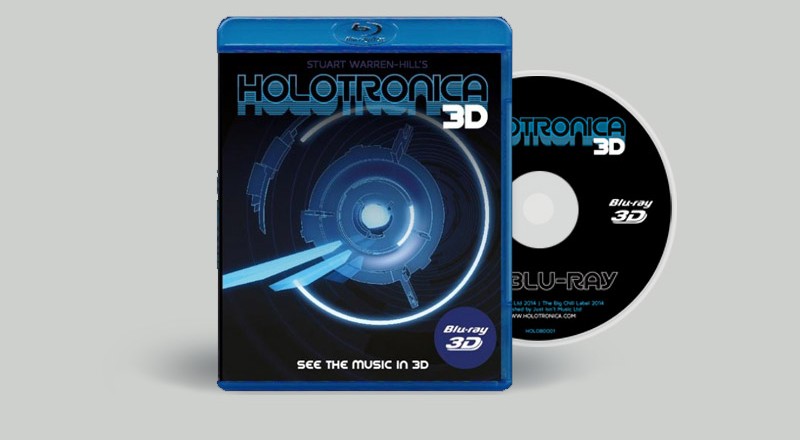 Holotronica 3D Blu-Ray
Holotronica 3D Blu-Ray with 5.1 Surround Sound
Works with Blu-Ray player and 2D TV but best with 3D ready TV or projector.
£20.00
Add to cart
Sale!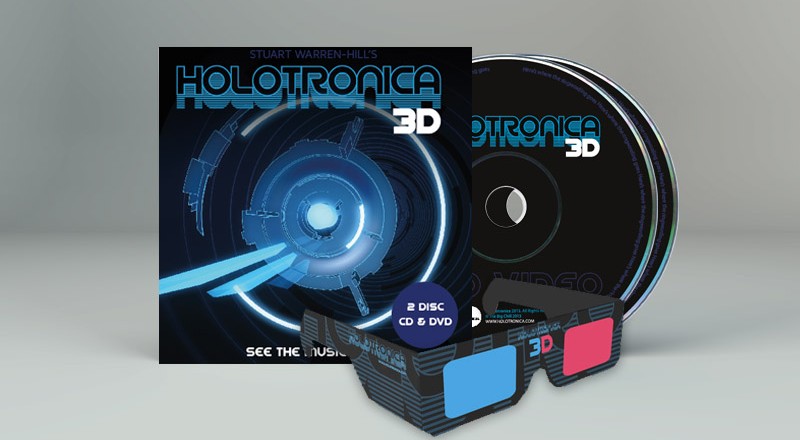 Holotronica CD/DVD with 3D anaglyph (Red & Blue) Glasses
Holotronica Album CD + Bonus DVD 3d or 2d video with every track.
£15.00
Add to cart
Sale!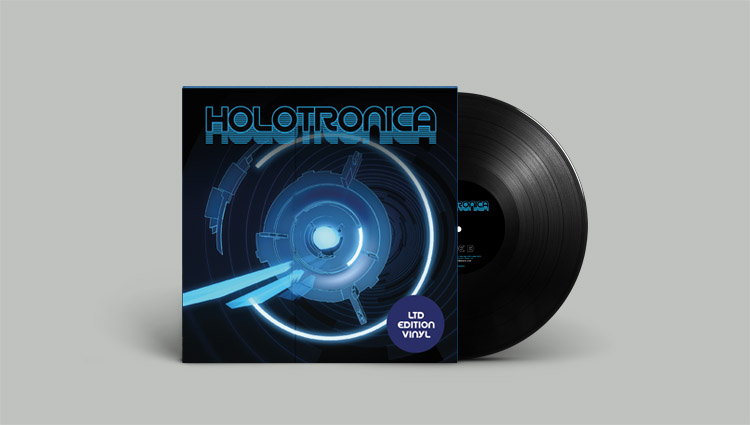 ×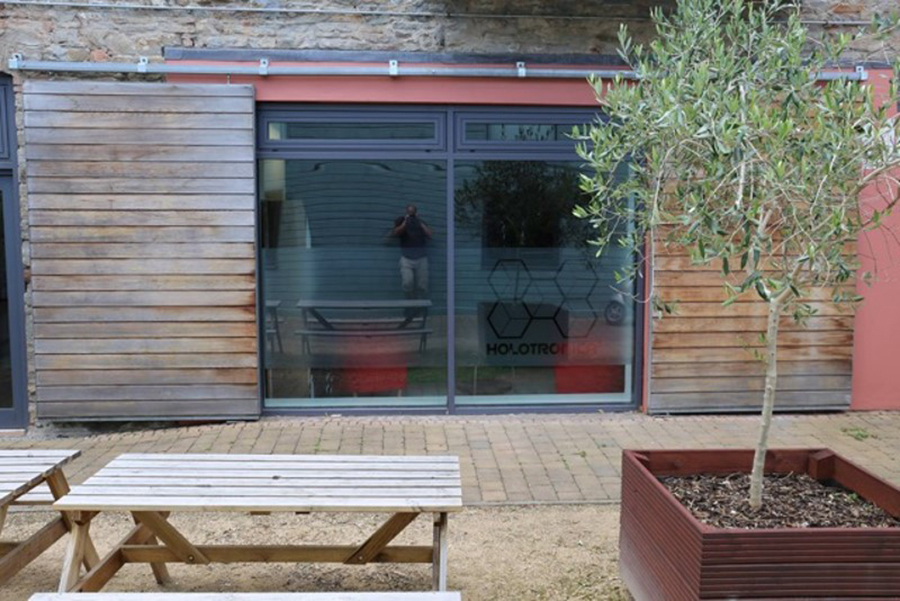 Hello and Welcome,
My name is Stuart Warren-Hill, I am an AV Producer, Visual Artist, VJ,  Electronic Musician, and inventor. I am founder of Hexstatic and Holotronica Ltd and also a co-founder of the Big Chill. This site is actually 4 websites in one, covering my 4 main creative businesses and projects: Holotronica , Hexstatic, OOM and Holo-Gauze. You can navigate between each site with the drop down arrow at the top of the page.
HOLOTRONICA LTD
We are now content creators for Holo-Gauze and are creating new and exciting holographic effects for various events and installations. We can create 2D or 3D content and realtime environments. We can also do a full install and supply the whole Hologram system with our many years of expertise.
 HOLOTRONICA 3D ALBUM
HOLOTRONICA album has been developed over 5 years and is the worlds first 3D AV album released July 2014 and available on 3D Blu-Ray with 5.1 Surround Sound,  3D Anaglyph DVD/CD and Vinyl. See Shop
I have created a retro futuristic syneasthetic trip merging sound frequencies and colour frequencies that will jump out of your 3D TV screen. The audio is co-produced by Pepper who has also mixed both stereo and 5.1 versions of the music for an immersive experience in your living room.
I have also collaborated with Tom Wall from Blinkinlab for the bulk of the visuals.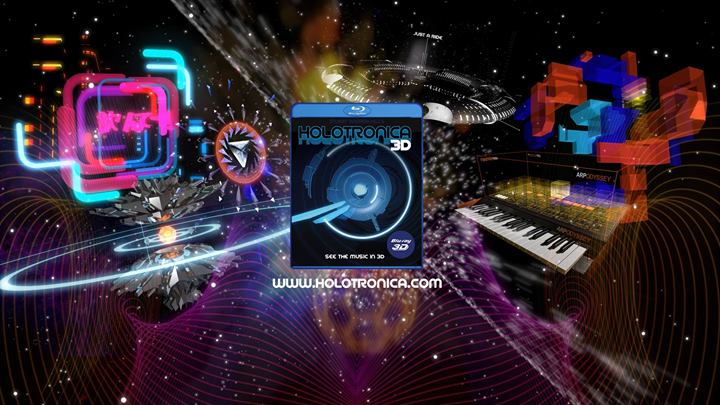 ALBUM CREDITS
Stuart's collaborators are:
Audio
Sound Production: Pepper
High frequency Bandwidth. Audio "Just a ride"
Visuals
3D Animation: Tom Wall – Blinkin Lab
Rob Pepler – Terminal2 "Arp Odyssey video"
Production/events:  Tracie Storey
Holotronica is a 3D Blu-Ray Album CD and audio download from the shop on this site.
HOLOTRONICA 3D HOLOGRAM SHOW
I won the Holographic Grand Prize at Musion Academy Awards (MAMAS) 2009 and since then I decided to invent a screen that was more portable and cost effective. I developed Holo-Gauze for the Holotronica 3D show which allows amazing new types of effects as the screen is invisible under correct lighting conditions. It works with Polorised 3D systems and is being used for many productions worldwide for large scale 2D Hologram FX. The screen is scalable and very lightweight and transportable so ideal for touring solutions. You can find out more about Holo-Gauze here… HOLO-GAUZE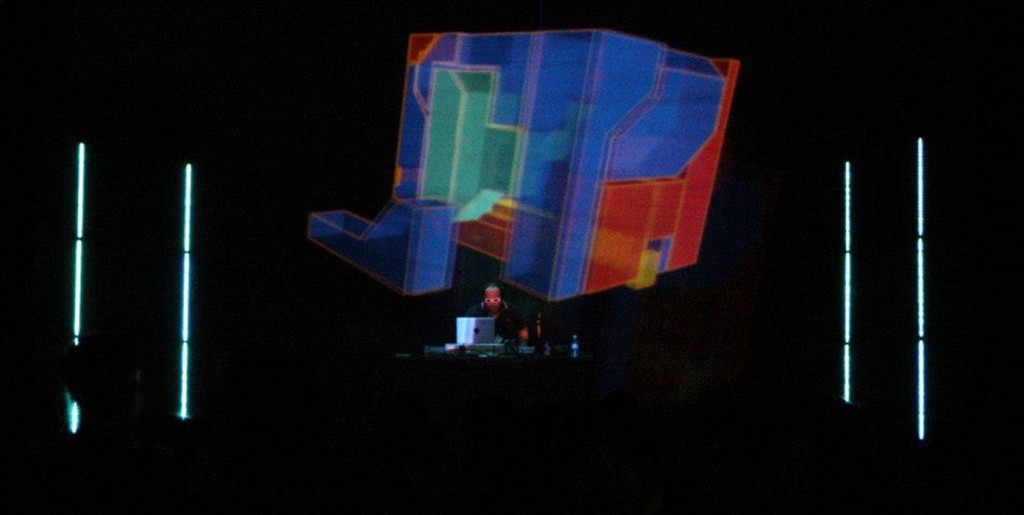 Bookings Contact stuart@holotronica.com
 LINKS