STUART WARREN-HILL IS AN AV PRODUCER, VISUAL ARTIST, VJ, ELECTRONIC MUSICIAN, AND INVENTOR. HE IS FOUNDER OF HEXSTATIC, HOLOTRONICA LTD, AND CO-FOUNDER OF THE BIG CHILL FESTIVAL.
HOLOTRONICA LTD
As the inventor of the very first holographic screen to retain polarisation – and still the most reflective – Holotronica Ltd supplies Hologauze screen globally. Visit the Holotronica Ltd and Hologauze site here.
HOLOTRONICA 3D ALBUM
The HOLOTRONICA album was developed over 5 years and is the worlds first 3D AV album. It was released July 2014 and is available on 3D Blu-Ray with 5.1 Surround Sound,  3D Anaglyph DVD/CD and Vinyl. See Shop
HOLOTRONICA 3D is a retro futuristic synesthetic trip merging sound frequencies and colour frequencies that jump out of your 3D TV screen. The audio is co-produced by Pepper who has also mixed both stereo and 5.1 versions of the music for an immersive experience in your living room.
Stuart Warren-Hill collaborated with Tom Wall from Blinkinlab for the main bulk of the visuals.
HOLOTRONICA 3D HOLOGRAM SHOW
Stuart won the Holographic Grand Prize at Musion Academy Awards (MAMAS) 2009, which propelled him to invent a screen that was more portable and cost effective. The result was Hologauze, which became a global sensation. Hologauze was originally invented for the Holotronica Live Show, which still remains one of the very few artistic pieces that takes advantage of Hologauze's stereoscopic 3D qualities. If you'd like to book or find out more about Holotronica Live, please contact: stuart@holotronica.com
HOLOTRONICA LIVE AT THE BRITISH SCIENCE FESTIVAL 2019: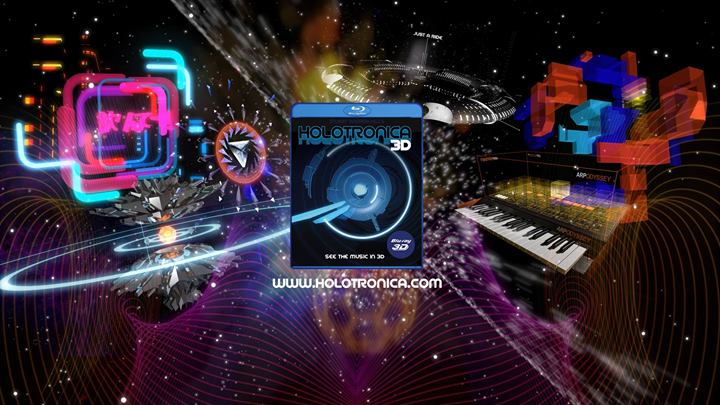 ALBUM CREDITS
Stuart's collaborators are:
Audio
Sound Production: Pepper
High frequency Bandwidth. Audio "Just a ride"
Visuals
3D Animation: Tom Wall – Blinkin Lab
Rob Pepler – Terminal2 "Arp Odyssey video"
Production/events:  Tracie Storey
Holotronica is a 3D Blu-Ray Album CD and audio download from the shop on this site.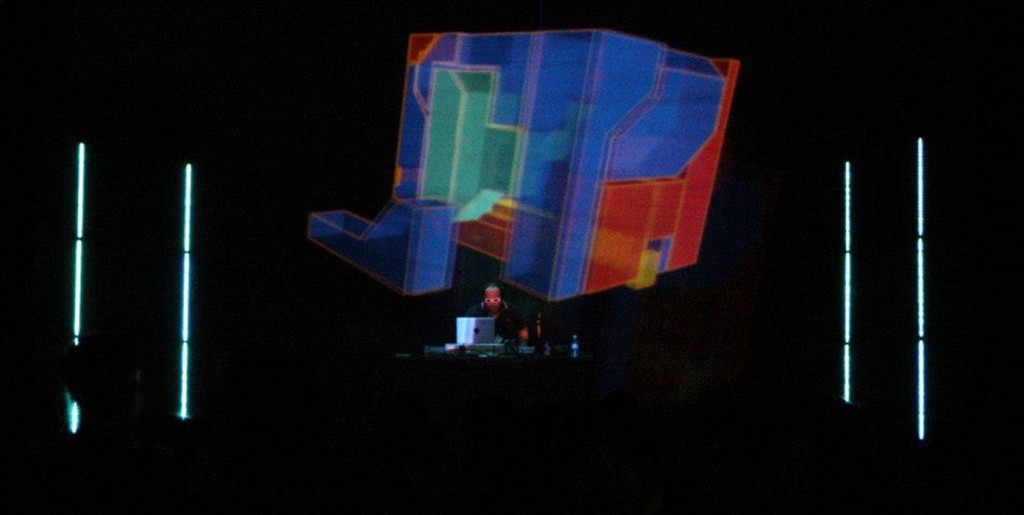 LINKS