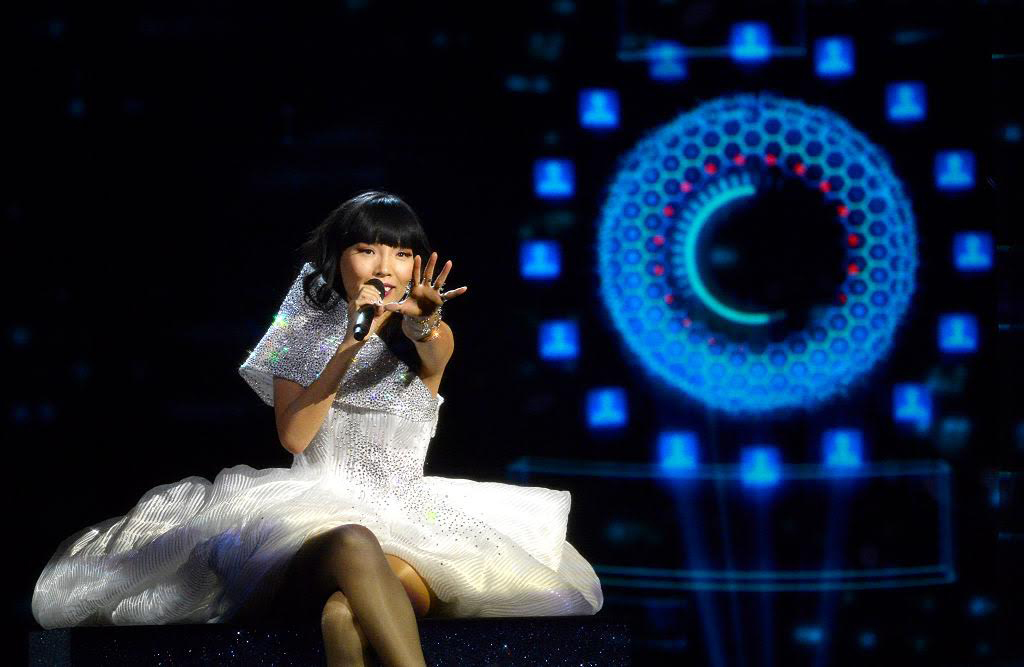 204 million Eurovision viewers dazzled by Holo-Gauze contribution to Oz entry
Holo-Gauze helped Sweden to deliver the biggest and arguably best-ever Eurovision Song Contest, with dazzling holographic effects embellishing contest-favourites Australia's entry during the semi-final and Grand Final. Holo-Gauze was utilised to display Hologram FX, complementing Australian singer and former X-Factor winner Dami Im's incredible live performances.
Three Holo-Gauze solutions were deployed: two 3x5m screens behind Dami for accompanying visuals, including floating faces, and another 3x5m screen installed in front of her to create the Minority Report style interactive holographic effects. The first half of the performance was filmed directly through the 3x5m screen and Holo-Gauze remained 100% invisible to the cameras throughout the performance thanks to its tightly woven, near-transparent structure.
← Back to news